So, finally Samsung has announced Galaxy S7 flagship, as per details both phones are going to be available by March 11. Samsung Galaxy S7 Smartphone's will come with 5.1 and 5.5 inch (S7 Edge) display sizes respectively. And both phone's are going to have plenty of accessories once they get available. Here we are going to talk about some really interesting Galaxy S7 Accessories, cases and covers that will further enhance you user experience and also ensure maximum protection for Galaxy S7.
Top 3 Galaxy S7 cases for best protection
So, now you have received your latest Galaxy Smartphone and it's you prime duty to protect this precious device from scratches and damages. Both devices looks more closer to the one we have last year but Yes it has got beautiful metal frame and glassy back. Here we came up with top best protection Galaxy S7 Cases and luckily most of them are now available on amazon.
#1 Samsung Galaxy S7 Spigen Cases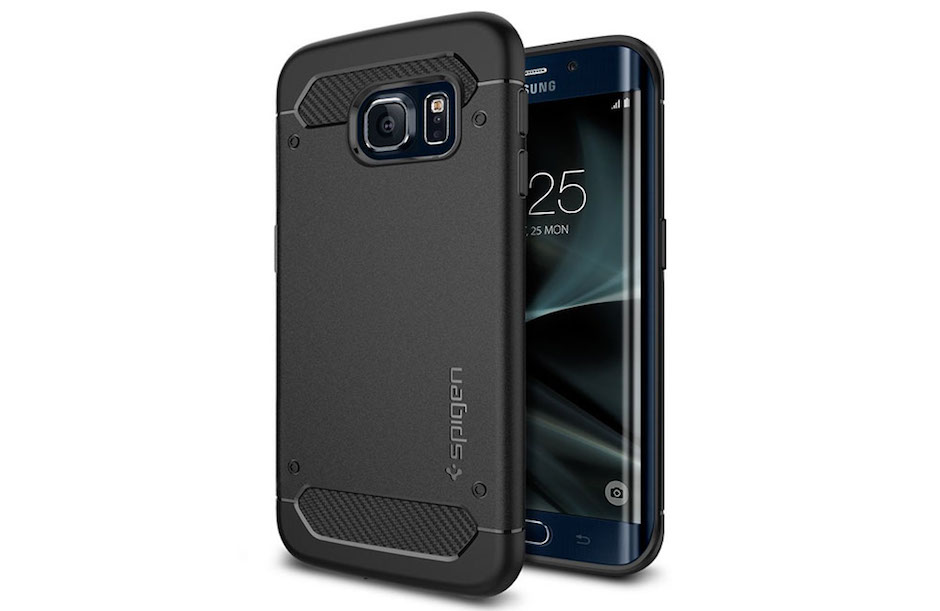 Spigen is our top choice when it comes to cases. From couple of years we are knowing Spigen as best brand for cases and covers. For Samsung's latest Flagship phones company has bought various cases listed on amazon. They are offering all kind of cases including Bumper Style, Matte finish, Slim Fit, Heavy duty and ultimate protection for mobile phone. Also, these Cases are available at affordable price ranging from $9.9 to $25 USD.
Buy Spigen Cases for Galaxy S7
#2 OBLIQ Cases for Galaxy S7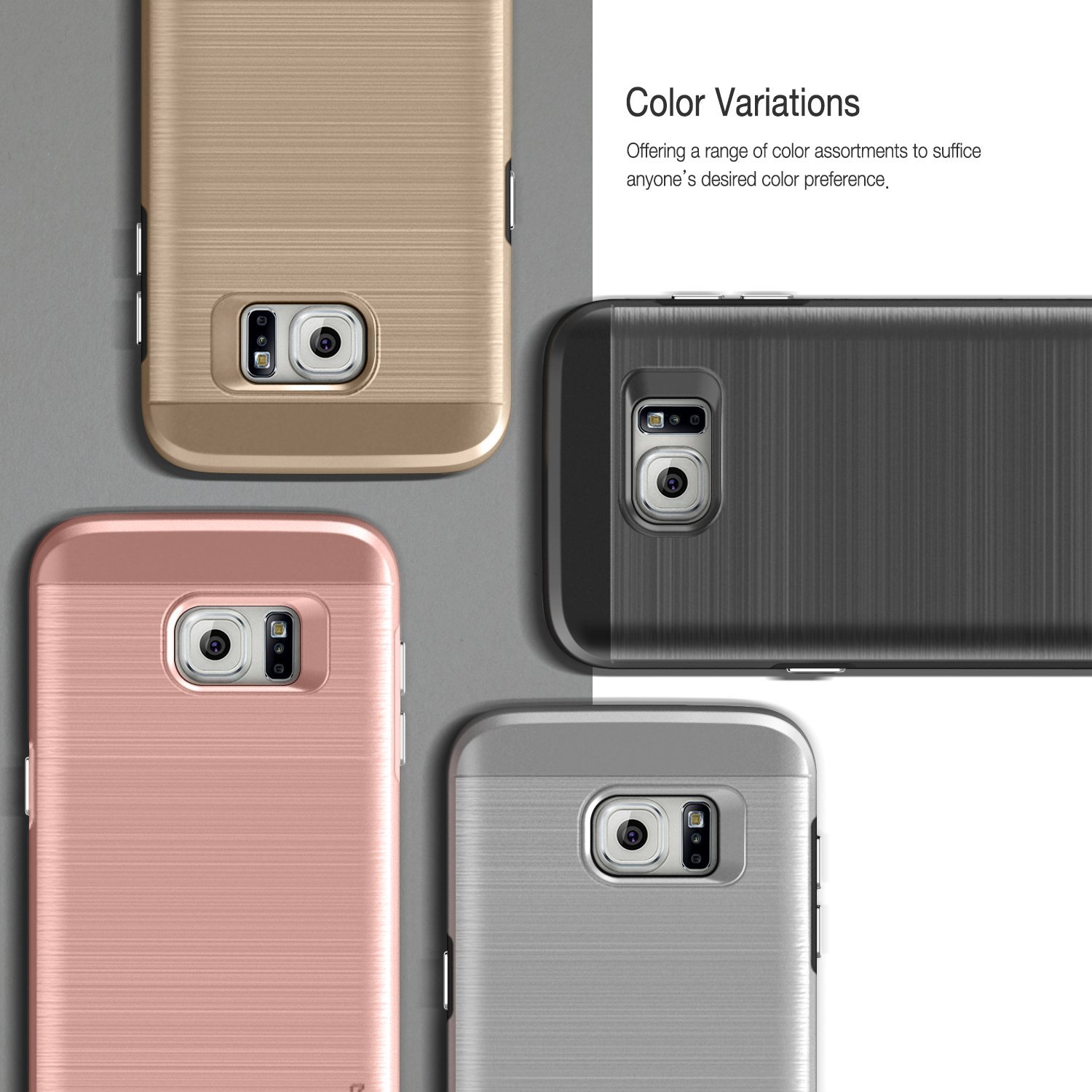 OBLIQ is offering slim fit Crystal Clear Scratch Resist, Slim Fit TPU and many other cases with dual-layer protection as well. Company is also providing much better variety for users as they are also offering leather cases as well which will further give more style to your Galaxy phone.
#3 Caseology Cases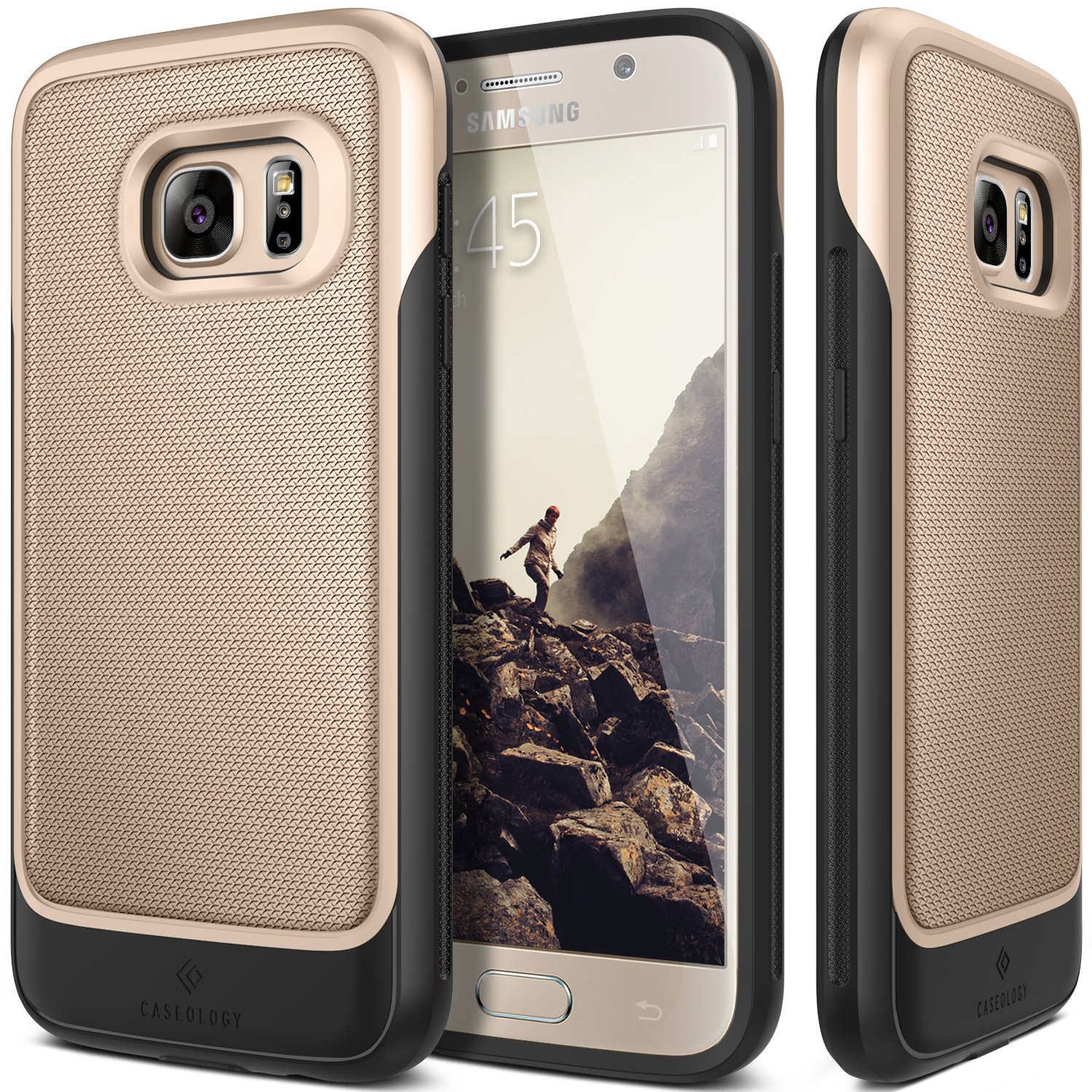 If you are one who like more luxury and love to hold a Rose Gold or even 24k Gold variant of Galaxy S7 but not able to spend $25k USD then Caseology is going to be your right choice as they are offering Rose Gold Coloured case for Galaxy S7. You can also check their Slim fit, metallic brush finish cases as well.
Buy Caselogy Case for Galaxy S7
So, above you have seen some top class cases available for Samsung's latest Galaxy phones. All these cases are now listed on amazon and available now.
Samsung Galaxy S7 Keyboard case
Once again Samsung has launched Keyboard covers as we have seen last year with Galaxy S6 flagship. But this time Galaxy S7 Keyboard case can have better features eg. as per reports it will have 2700 mAh battery which gives an extra edge for power users. The keyboard also give buttons options for users who are new to touch Smartphone's. It will have qwerty keys with home, return and option buttons. This keyboard covers are not available for both Galaxy phones at price of $59.9 USD on amazon.
The Samsung Galaxy S7 Keyboard Cover not only provides device protection but also acts as a detachable, device keyboard. This QWERTY full-size, ergonomic keyboard features an exclusive key layout with shortcuts and hot keys.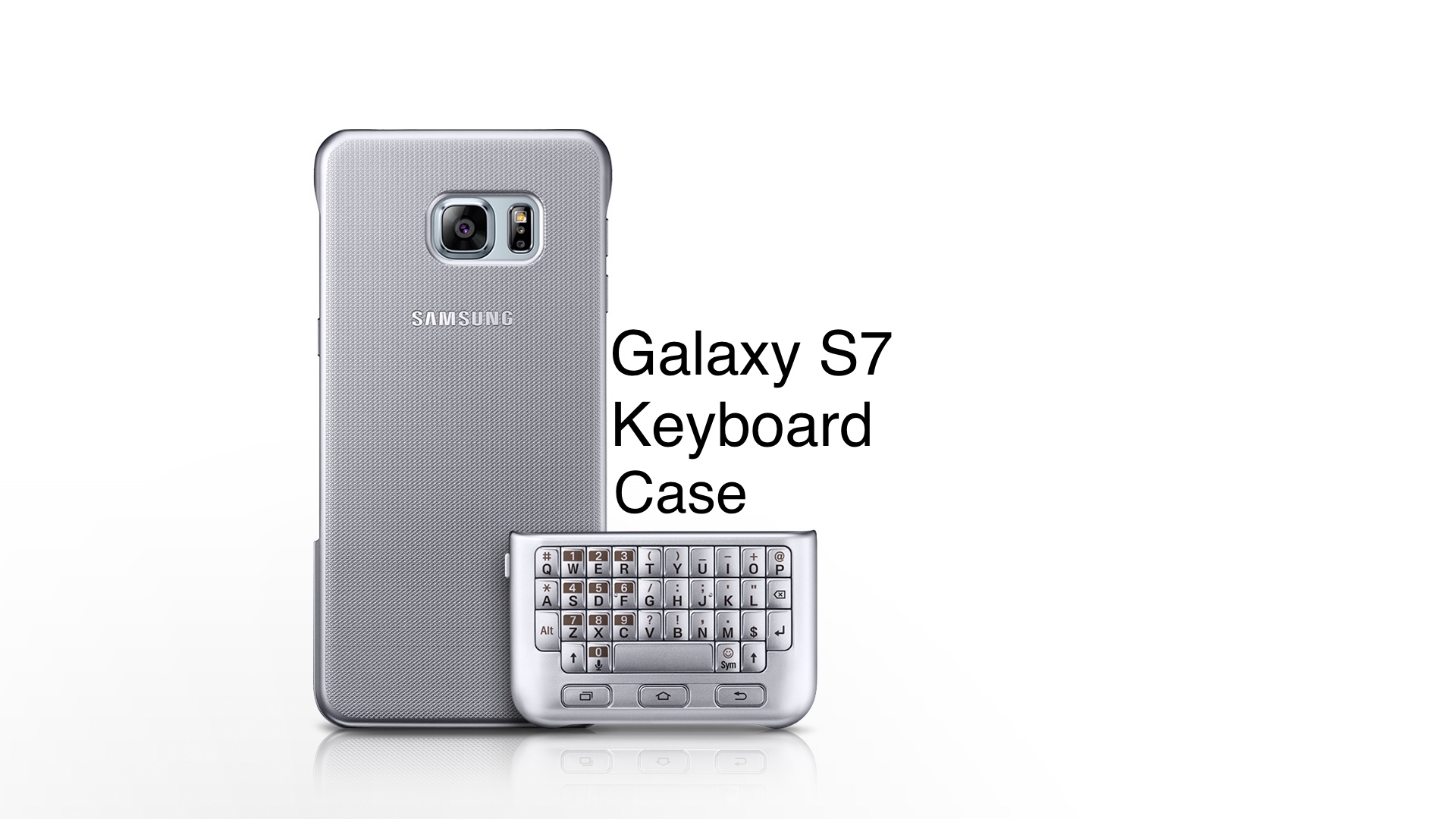 Buy Keyboard Case at just $59 USD
Samsung Galaxy S7 and S7 Edge official Accessories, Cases and Covers
Samsung has also launched various accessories including cases and covers for it's latest Flagship phones. You can check all these cases and cover below:
Samsung Galaxy S7 Cases, Covers and accessories:
1. Samsung Galaxy S7 Case S-View Clear Flip Cover - Black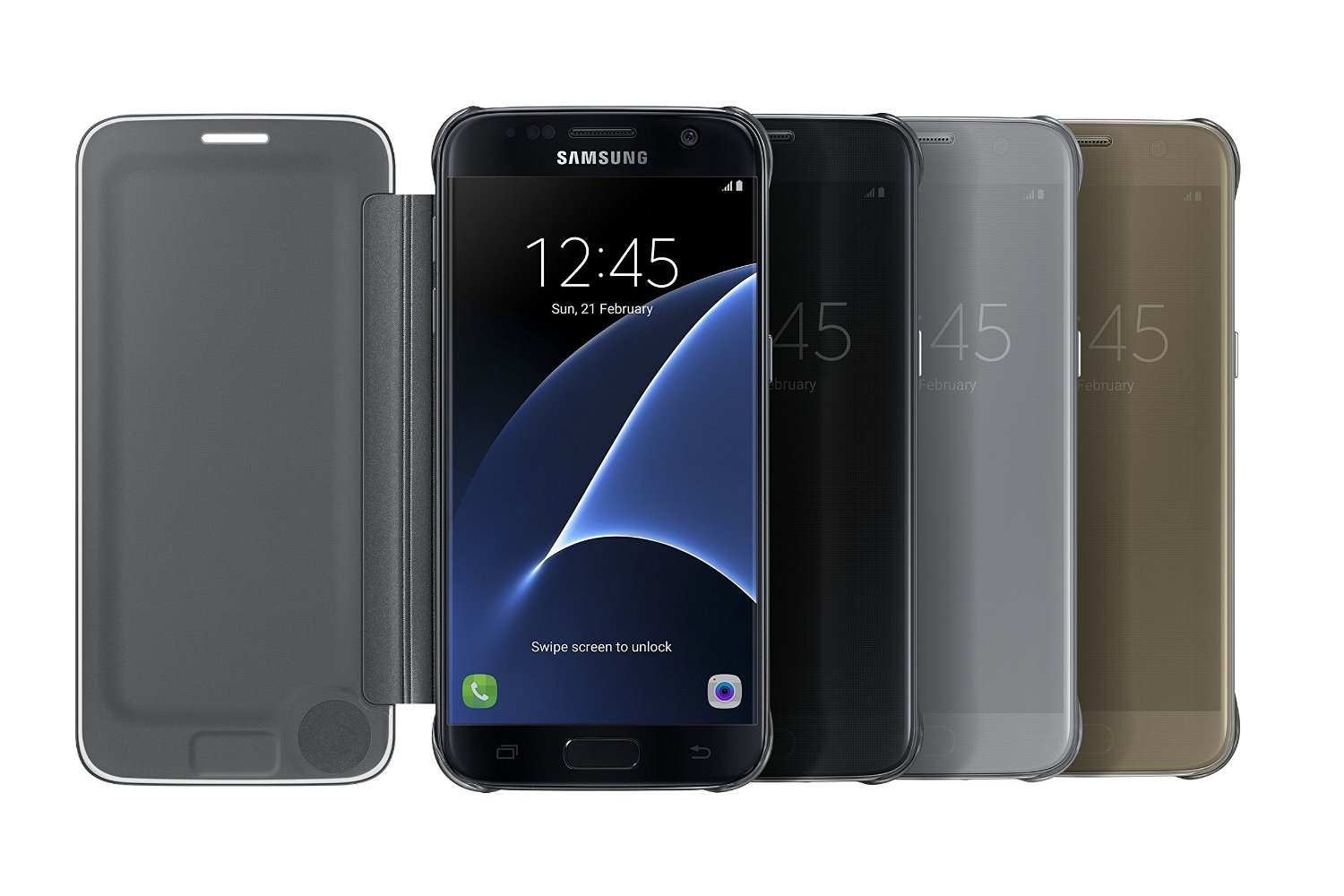 The Samsung Galaxy S7 S-View Flip Cover, Clear protects your entire handset, including your screen, when it is not in use and is easily flipped open for full access to your device. When closed, the S-View Cover, Clear offers instant, full screen access to critical information, thanks to the Samsung ID chip. Press the power key to check the time, weather and other status items like missed calls and texts. Accept or reject incoming calls with just a swipe through the front folio. The S-View Cover, Clear allows you to see through the entire front folio, a perfect complement to your stylish Galaxy S7, and interact with incoming calls, alarms and events. Flip Cover with smart, interactive window provides quick access to key phone features and ability to respond to incoming calls and alarms without opening the cover.
Buy S-View Flip Cover at $59.9
2. 

Samsung Galaxy S7 Case LED View Flip Cover - Black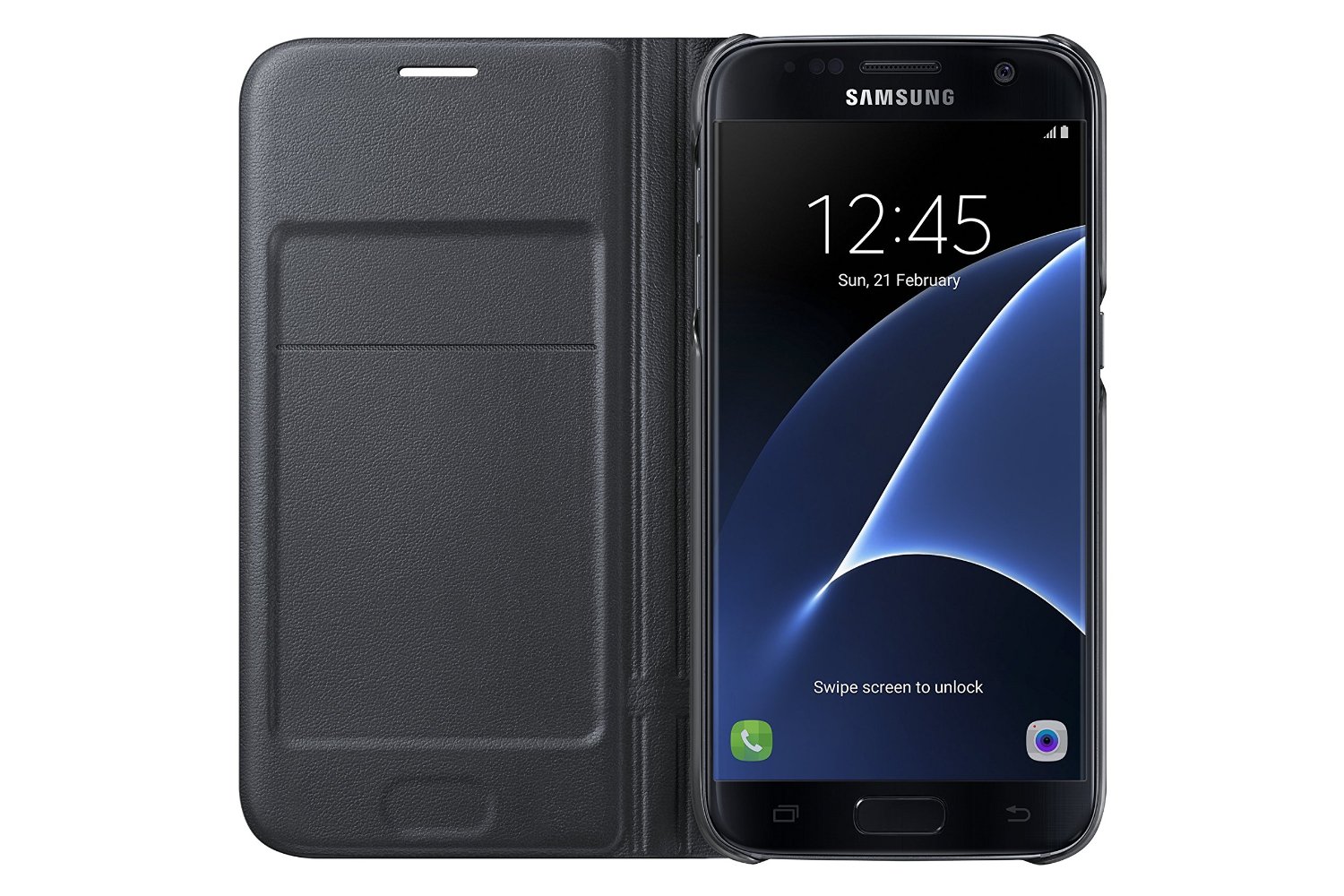 The Samsung Galaxy S7 LED Cover provides a cool new way of accessing your device status and notifications. LED lights appear on the front of your cover to notify the user of incoming and missed calls or messages, battery life status, volume monitor, current time and more. Watch LED icons appear seemingly out of nowhere on the front folio of your cover. In addition, there is a single wallet pocket on the inside of the cover to store up to three cards or cash.
3. 

Samsung Galaxy S7 Edge Case LED View Flip Cover - Gold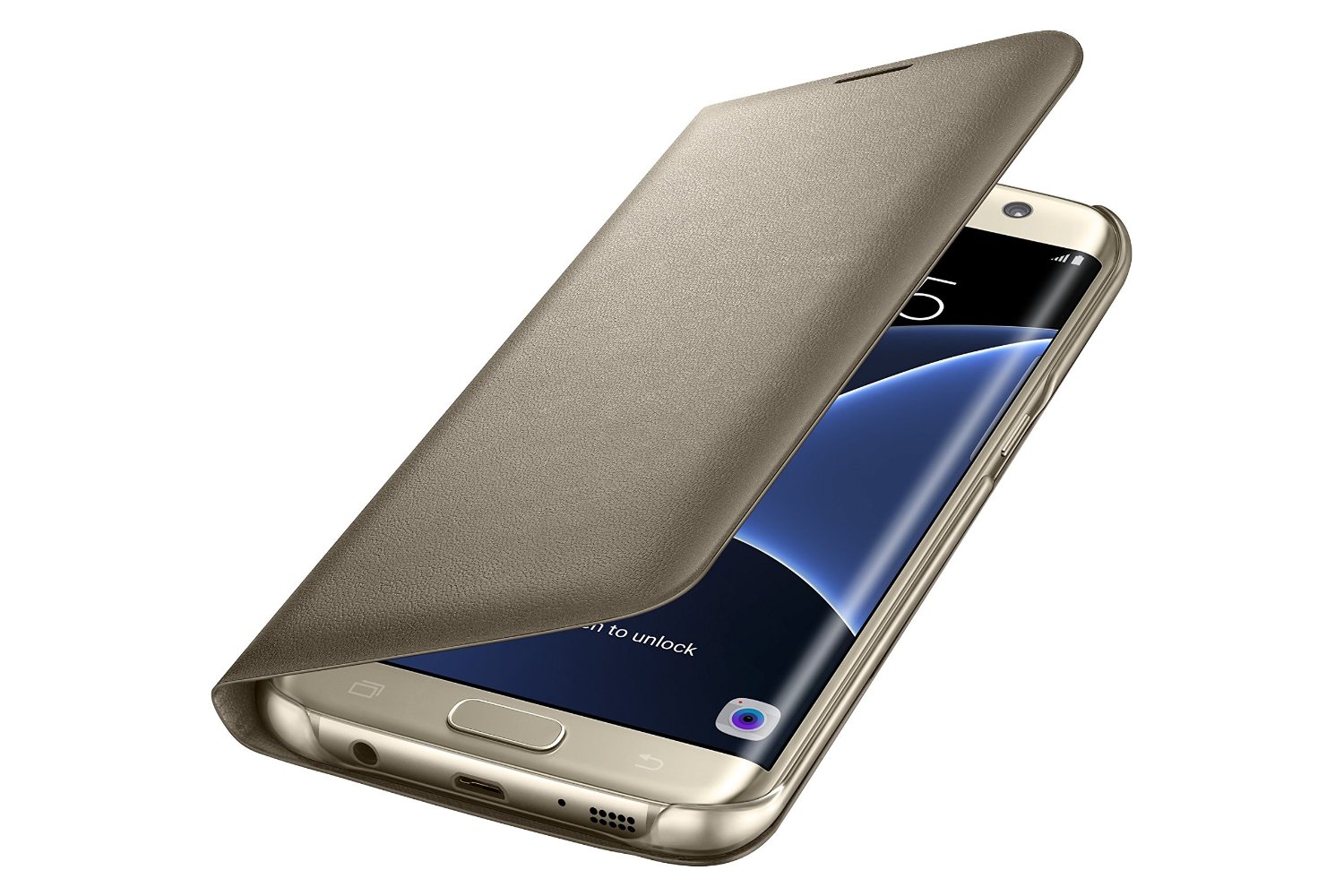 Check More accessories here
All these accessories listed above are now available for sales at various e-commerce platform but we advice you to go with amazon.com as they are best when it comes to timely delivery. We would like to bring a detailed review of these covers and other Galaxy S7 Accessories here. So, stay tuned with us. You can leave you thoughts by commenting below and before leaving make sure to like and share us with below social buttons.
Also See: