So, Finally, Samsung has launched Galaxy S8 and Galaxy S8+ smartphone at the Unpacked2017 event. Both devices feature amazing high-end specs and everything is composed of a single device. You will be amazed to see its features. It offers a new bezel-free design that offers large display, new security features, fast processor and amazing camera. Both devices are launched now and preorders will begin on March 30. It will get released by April 21 for public sales. Here we are going to talk in details of specs and features of Samsung Galaxy S8 & S8+ models.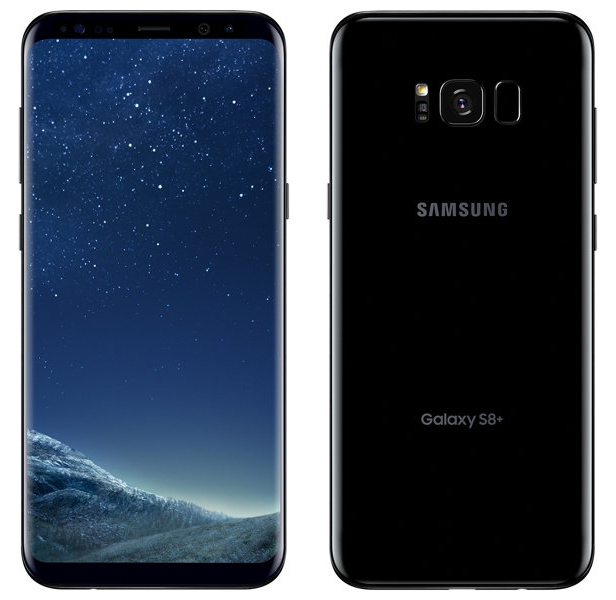 So last year, we have seen two giant smartphones from Samsung, Galaxy S7 and Note 7 and now we are entering into the new year with hope for more surpassing smartphone. Samsung again rocked the stage with Galaxy S8 and Galaxy S8+ smartphones. It offers much-advanced specs and features that we have pictured in past few months. However the company has not revealed any info for their plans for Galaxy Note device, but with a new design and powerful specs, Galaxy_S8 will biggest hit in 2017 by Samsung. Samsung's Galaxy S7 series has been tremendous last year and gained large pool of new customers and 2017 is going to be far better with upcoming S8.
Meanwhile, Samsung has already started their 2017 with announcing redefined Galaxy A series at CES.
So, what Next!.  Samsung Galaxy S8 and Galaxy S8 Plus are going to be next flagship smartphone of 2017. Here we are going to take a detailed look on Galaxy S8 Specs, Rumours, release date and price aspects. So, stay tuned with us.
Samsung Galaxy S8 & Galaxy S8+ Release date
Let's begin with S8 release date details, Samsung has already announced this two smartphone. Both Galaxy S8 and Galaxy S8+ has been available through various carriers from March 30 and globally available from April 21. If you are looking for something amazing, then it's Galaxy S8 which will blow your mind with its beauty and beast. You may get some good offer while pre-ordering.
Updates:
So, far this year we are going to have two big smartphones. The S8 with 5.8-inch display will feature more edgy look. However Galaxy S8 Plus will come in the 6.2-inch size you will not have any problem in using it. Both devices will have a bezel-free design with edges and offer water resistance feature. So, for now, we are settling on April as releasing month for GalaxyS8 and GalaxyS8 Plus to have the device reviewed for you.
We all have seen the Galaxy S8 at the launch event. The Galaxy S8 renders slimmer but bigger S7 edge with discarding Home button from the front panel. However, from a long time, we are also hearing for a foldable Galaxy Smartphone but we don't think it's going to happen soon in future. The recently launched Galaxy S8+ design is one of the perfect design so far. You can check out both Samsung Galaxy S8 Images below.
So, at last, there will be no flexible display, no 4k resolution. But still it worth buying a smartphone. Let's see what users have to say about it. Do comment down your thought over it.
Samsung Galaxy S8 Rumours:
Samsung comes up with 5.8 inches for Galaxy S8 and bigger 6.2-inch display for Galaxy S8+ variant. Both phones will have 1440 x 2960 pixels resolution and firmly protected by Gorilla Glass 5. It will also have IP68 water and dust resistance. Now, you can use your smartphone into the water as well. Samsung offers amazing colors and contrasts with its New AMOLED display and we are quite sure you are going to love it.
Apart from the display features, it has 4GB RAM which remains same from S7 Edge. The phone runs on Snapdragon 835 / Exynos 8895 processor. This year finally we have a 10nm chipset for Galaxy phone. The phone runs amazingly fast and offers great productivity as well.
Samsung Galaxy S7 is a beautiful device with having AMOLED surface but future is much better. The S8 will have New AMOLED display having 2k resolution. We have waited a lot to see 4k resolution display and this season rumors are at its peak. But launching Galaxy S8 with1440 x 2960 pixels isn't a bad move at all. It offers great colors, feels good and does all the stuff with an ease. Samsung Galaxy S8 may have increased body to display ratio to 90% which will certainly lead to better design. Both phones are supposed to have 4G LTE and hybrid SIM tray.
See: Galaxy Note 8 Rumours and Specs
The Galaxy S8 Smartphone will run Snapdragon 835 / Exynos 8895 chipset which is rumored to be next generation, 64bit mobile processors. Qualcomm Snapdragon 835 processor is under testing as per the earlier reports, while as per rumors Samsung is working on improving Exynos SoC's. With this new SoC we are quite sure for major improvements in power consumptions of Galaxy S8 and improvement in performance as they support 4GB RAM. Below you will find an expected specification list for next Galaxy that can be a blueprint for upcoming Galaxy flagship.
Must Read: Galaxy Tab S3 Rumours, Specs and Release date
Samsung Galaxy S8: Full Specifications
Samsung Galaxy S8 and Galaxy S8 Edge will have powerful specs. It's going to run on Snapdragon 835 / Exynos 8895 chipset with 4 GB RAM. So, is 4GB RAM is going to be enough?. Off course it will be far enough memory with new software upgrades. Below you can check expected specifications for Galaxy S8:
Model Name
Galaxy S8
Galaxy S8 Plus
Display
5.8 inch AMOLED,
Always-on Display
1440 x 2960 pixels
6.2 inch AMOLED,
Always-on Display,
1440 x 2960 pixels
RAM
4 GB
4 GB RAM
GPU
Adreno 670
Adreno 670
Storage
64 GB, Micro SD Support
64 GB, Micro SD Support
Processor
Snapdragon 835, Exynos 8895
Snapdragon 835, Exynos 8895
Protection
IP68 Certified Water & Dust resistance
IP68
Operating System
Android N (v7.0 Naught)
Android v7.0
Camera
12 MP Primary, 8 MP front
12 MP, 8MP
Networks
GSM, LTE, HSPA
GSM, HSPA, LTE
Others
Li-Fi, GLONASS, BDS, A-GPS,
Iris Eye Scanner, SpO2, Heart Rate,
Pedometer, Barometer,
Bluetooth 5.0, Wi-Fi Direct, NFC etc.
Iris scanner, fingerprint,
Li-Fi, GLONASS, BDS, A-GPS,
accelerometer, gyro, proximity,
compass, Bluetooth 5.0,
barometer, heart rate, SpO2
Battery
3000 mAh Non-Removable
 3500 mAh Non-Removable
Colors
Midnight Black, Orchid Gray, Arctic Silver, Coral Blue, Maple Gold
Midnight Black, Orchid Gray, Arctic Silver, Coral Blue, Maple Gold

Buy Galaxy S8 & S8+ Smartphones:
The above specifications are official the Samsung S8 is going to one of the best Android smartphones we have ever seen. It offers great customization and UI. Samsung has emphasis its security features in Galaxy S8. Now you can unlock your phone in 5 different ways. Apart from that, we have Bixby new digital assistant features from Samsung, which help in triggering productive to next level. With Bixby, you can make calls, send messages, move files etc over voice.
What's New with
Galaxy S8 / Galaxy S8 Edge / Galaxy S8+?
Well the most innovative things that we can expect from Samsung Galaxy S8 is Bixby, eye recognition, face recognition which further improves security measure in a smartphone. It will have more new features that Galaxy S7 has not able to deliver this year. Few of them are:
Samsung came up with a digital assistant for its next Flagship. The GalaxyS8 Series will come with "Bixby" with which you can use your smartphones with a voice like we have seen with Apple Siri, Google Voice Assistant, and Cortana (Microsoft). Apart from these features, it will also have upgraded 8 Megapixels camera with autofocus for taking beautiful selfies while at the back we have a 12MP camera.
See: When will Samsung release Galaxy Grand 3?
Samsung Galaxy S8 & S8+ Price (Expected)
Well as we have seen this year company has released Galaxy S7 with a price of $699 USD which is quite fairly competitive. LG has also released their LG G5 flagship at a similar price which clearly indicated that to remain in the market you should offer the best price. We are hoping that Galaxy S8 will cost you in the range of $750 - $850 USD considering a foldable design. But still, it's just a rumored price we can't say anything till the official launch. Here we have an expected country wise price table for upcoming Galaxy S8 and GalaxyS8 Plus Smartphone.
| | | |
| --- | --- | --- |
| Country Name | Galaxy S8 Price | Galaxy S8+ Price  |
| GalaxyS8 Price in USA | $750 USD | $850 USD |
| Price in the United Kingdom | 602 Pound | 683 Pound |
| Price in Canada | 999 CAD | 1133 CAD |
| Price in Russia | 42500 Ruble | 48166 Ruble |
| Price in Australia | 977 AUD | 1108 AUD |
| Price in Dubai (UAE) | 2754 Dirham | 3121 Dirham |
| Price in India | 48500 INR | 55500 INR |
| Price in Germany | 695 Euro | 790 Euro |
| Price in China | 5167 Yuan | 5856 Yuan |
| Price in Japan | 83200 Yen | 94367 Yen |
| Price in South Korea | 833062 KRW | 944137 KRW |
The above-mentioned price can vary depending on your carrier and offers at the release time.
Both Galaxy S8 and Galaxy S8+ are currently available on various carriers for pre-orders at just $750 and $850 USD respectively. Most of the carriers are offering $99 USD worth Galaxy VR with it. We are going to update you with more offers here.
The Galaxy S8 launch has launched on April 21, 2017, and now available globally. Meanwhile also check out Samsung Galaxy Gear S4 SmartWatch which is going to launch in soon future. Hopefully, if you want to feel more premium look that it's the best smartwatch to have.
Check out some exciting comparison and updates on next flagship phones by visiting:
We are going to update you with more details of upcoming Samsung Galaxy Smartphone here. So, stay tuned with us for more rumors of Samsung S8 and before leaving make sure to like and share us using below social buttons.
You can share your thoughts and opinions by commenting below.