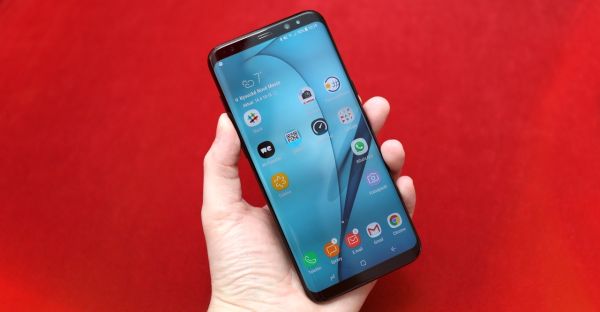 Samsung Galaxy S9 & S9 Plus Release Date, Specs, and Price: Samsung Galaxy S series refers to the super smart devices of the Galaxy series, manufactured by Samsung Electronics. The Samsung Galaxy S series has sold more than 177 million units. Series after series they keep on adding new features to make their sets stand apart from others. Some features that make S series unbeatable are temperature, air view, Water resistance, HDR, Bixby and the list goes on. Finding Galaxy S9 and Galaxy S9+ smartphone soon is quite impossible as company has already bought the required tweaks with S8 series. In this article, we are going to talk about the GalaxyS9 specifications, price, release date and what next Galaxy phone holds up.
Quick Rap-up of Galaxy S9:
The Galaxy S8 & S8+ are just launched few months back and currently one of the best flagship phone available for sales. Meanwhile, Galaxy S9 rumors already started popping out, Samsung has already started developing its successor. While that may not sound surprising, it's still a lot earlier than expected. And it's great news for fans of Samsung's flagship smartphones. Samsung is working on GalaxyS9 and S9 Plus for their 2K18 flagship and most probably both devices are going to unveil in MWC event next year.
See: Samsung Gear S4 Rumours & Leaks
Yes, according to news sources the Samsung Galaxy S9 is already in development. None of the deeper details are known yet, we know that Samsung is now simply too big to keep secrets, but the display has already entered into manufacturing stage.
Samsung has divided manufacturing of Galaxy S9 into phases, and the display falls into the first phase of production, The Bell reports. Generally, rumors surrounding the production of the next Samsung flagship device surface around May-June, by which time sales of the current flagship device are well under way. Samsung seems to have speeded up the process this year. Reports suggest that the brand aims at playing safe, and has streamlined its manufacturing process to be able to give longer time for testing devices.
See Galaxy Note 8 Release Date, Specs, and Price.
The exact details with regards to the display sizes aren't known but, Samsung Galaxy S9 is expected to debut in two versions just like Galaxy S8. The display sizes will be similar — 5.7-inch for Galaxy S9, and 6.2-inches for Galaxy S9+.
Galaxy S9 & S9+: Full Specifications (Expected)
Samsung has already given amazing masterpiece smartphone with the launch of Galaxy S8 and S8+ smartphone. Now all eyes are set for Samsung Galaxy S9 launch. Rumors and leaks have already made buzz among Android fans around the world.
Here we have briefed all the specifications and leaks of Samsung S9 smartphone. Before we go into details, we would like to bring some lights over expected specs of Galaxy S9 smartphone:
Smartphone
Galaxy S9
Galaxy S9+
Display
5.7-inch, 4k Resolution
Infinity display
6.2 inch4k Resolution
Infinity Display
Protection
Corning Gorilla Glass 6, IP68
Corning Gorilla Glass 6, IP68
OS
Android O
Android O
RAM
6GB RAM
6GB RAM
GPU
Adreno
Adreno
Processor
Exynos / Snapdragon 845
Exynos / Snapdragon 845
Storage
64, 128, 256 GB Storage
64, 128, 256 GB Storage
Camera
16MP primary  f/1.7 aperture,
8MP front camera
16MP primary  f/1.7 aperture,
8MP front camera
Networking
GSM, LTE, HSPA
GSM, LTE, HSPA
Colors
Midnight Black, Orchid Grey, Arctic Silver,
Coral Blue, Maple Gold
Midnight Black, Orchid Grey, Arctic Silver,
Coral Blue, Maple Gold
Battery
——-
——-
Samsung Galaxy S9 & S9+: Display & Concepts
Samsung gains much pride concerning the screen sections. With latest Infinity display, now they have won everyone's, heart. This year as well Samsung is planning to improve it further. However predicting anything will not be feasible right now as the company has just released their Galaxy S8 flagship. Upcoming Samsung Galaxy S9 display may feature 4k resolution which will give you more realistic images over the smartphone. However, the infinity display in S8 featuring 2560×1440 pixels resolution is one of the best display you have ever see. According to some reports, there is no upgrade in resolution but the display quality would be improved for sure. 3D touch technology is the next generation's display feature. However, this technology already existing in the latest iPhone 6 and iPhone 6S. Samsung may implement the 3D touch technology to the Samsung GalaxyS9 and it is going to be a great feature in this device. We are looking for forward for a 5.8 and 6.2-inch display for Samsung S9 flagship.
Display protection is crucial, especially for the flagship users. Samsung always comes with the display protection, as the Galaxy S7 and Galaxy S7 Edge protected with Gorilla Glass. Subsequently, Samsung Galaxy S9 may come with the Gorilla Glass.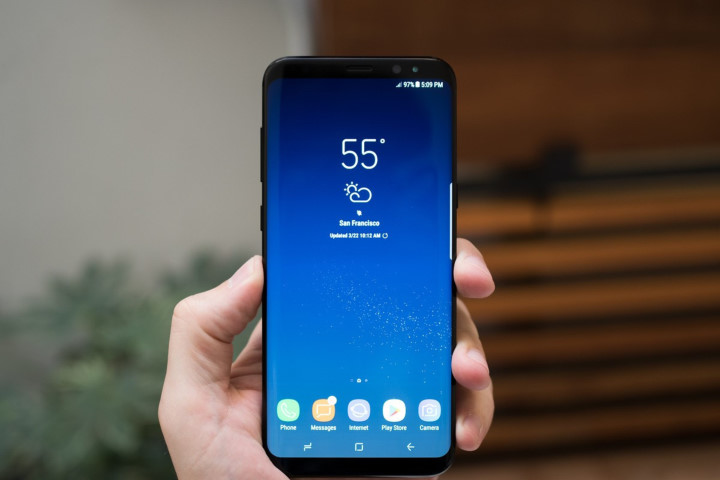 Galaxy S9 Hardware: Samsung GalaxyS9 will be powered by the futuristic Qualcomm Snapdragon 845 chipset, which is under development. This chipset will offer blazing fast performance to the Samsung S9. The processor will clock at the rate of 3.6 GHz Quad + 2.8 GHz Quad = Octa Core processor. Samsung Galaxy S9 GPU would be Andre 540.
The Samsung GalaxyS9 may be going to have a 6GB RAM to offer the fast multi-tasking experience. And the internal memory hinted to have 128GB, which is quite decent to have. Samsung will implement iris scanner in the Samsung Galaxy S9. And this would add an extra layer of its device for the security action.
See Samsung Galaxy S8 Price, Specs, and Reviews.
Samsung GalaxyS9 Features and Updates:
The upcoming S9 flagship is going to get some major upgrades over present S8 & S8+. Few of them are mentioned here:
It will have new Snapdragon 845, 7-nm chipset. Samsung is also working on its in-house Exynos 9810 processor for next year.
It will come with 6GB of RAM, can be available in upto 256GB on board storage capacity.
Super-Capacitor  4200 mAh battery having ultra fast charging.
16MP primary camera with amazing aperture and features.
Samsung Galaxy S9 and S9+ Camera:
As of the latest rumor, the Samsung GalaxyS9 will be sporting the Dual Camera with 16-megapixel rear cameras. Also, will have a dual tone LED flash for better low light capture. Front camera expected to be 8MP with single LED flash.
I have listed the expected features of the Samsung GalaxyS9. Keep it in mind that these features are just rumors. There is no official announcement about Samsung Galaxy S9. In this article, we have "Galaxy S9 rumors, features, specifications" I have highlighted the most expected feature of Galaxy S9, that'd be nice if Samsung comes with those features.
Samsung Galaxy S9 Release Date and Price
Samsung has launched their Galaxy S8 and S8+ Smartphone this year and now they are very much excited with their upcoming Galaxy Note 8 flagship. Talking about the release date of Samsung Galaxy S8 smartphone, it's going to launch in Q1, 2018. Samsung may announce its S9 flagship with MWC 2018 event which going to happen in March.
So, the next Galaxy S flagship is going to launch next year and we have lots of time for their rumors and leaks. Meanwhile, the company is working on its Galaxy Note 8 smartphone which is going to be another beast smartphone and will launch in Q3-Q4, 2017. Now let's talk about the price of GalaxyS9 and S9+ smartphones.
Samsung Galaxy S9 & Galaxy S9+ Price
Samsung is always known for bringing value for money product for everyone. They are one of the best mobile phone makers and it reflects with their flagship phones as well. This year Samsung has launched Galaxy S8 and S8+ smartphone at price of $749 and $849 USD. Now, predicting Galaxy S9 price will be quite complicated as its going to get much more upgrades. The Samsung S9 flagship may start from $849 and around $949 USD for the S9+ model. Here we have a country wise price list of upcoming S9 and S9+.
| | | |
| --- | --- | --- |
| Country Name | Galaxy S9 Price | Galaxy S9+ Price |
| GalaxyS9 Price in USA | $849 USD | $949 USD |
| GalaxyS9 Price in India | 55000 INR | 61299 INR |
| GalaxyS9 Price in UK | 662 Pound | 740 Pound |
| GalaxyS9 price in Canada | 1141 CAD | 1276 CAD |
| Price in Japan | 94599 YEN | 105699 YEN |
| Price in China | 5899 Yuan | 6499 Yuan |
| Price in Australia | 1139 AUD | 1273 AUD |
| Price in Russia | 47999 Ruble | 53699 Ruble |
| Price in South Korea | 949886 WON | 1061799 WON |
## The above-mentioned price list is an expected price by experts. The actual price may vary depending on your country and carrier you are going with. We are going to update this price table as soon as we get any official notification for GalaxyS9 & GalaxyS9+ price. You can subscribe to our blog by clicking red bell at bottom right corner of this page.
We are going to update you with latest GalaxyS9 Release Date, Specs and Price details here. Stay tuned with us and if you have any query regarding upcoming Samsung S9 smartphone do comment it down. Also if you found us informative, do like and share us using below social buttons.