Samsung is one of the biggest names when it comes to Smartphones and mobile phone technology. Last year we have seen really outstanding phablets in terms of Galaxy S8, S8+ and Galaxy Note 8. This year as well we will see successors of these phablets. Samsung is known for its Galaxy S and Note flagship phones. However, they launch the Galaxy S in the starting off of the year (generally in Feb / March) and the Note series phones comes pretty late after summers.
This is the year as well we are pretty close to Galaxy S9 launch as of now, whereas for Samsun Galaxy Note 9 we still pretty much time left. Here we are going to talk in details of Galaxy Note 9 release date, Specs, Price and will update you with upcoming news and rumours time to time.
Galaxy Note 9 Rumours and Updates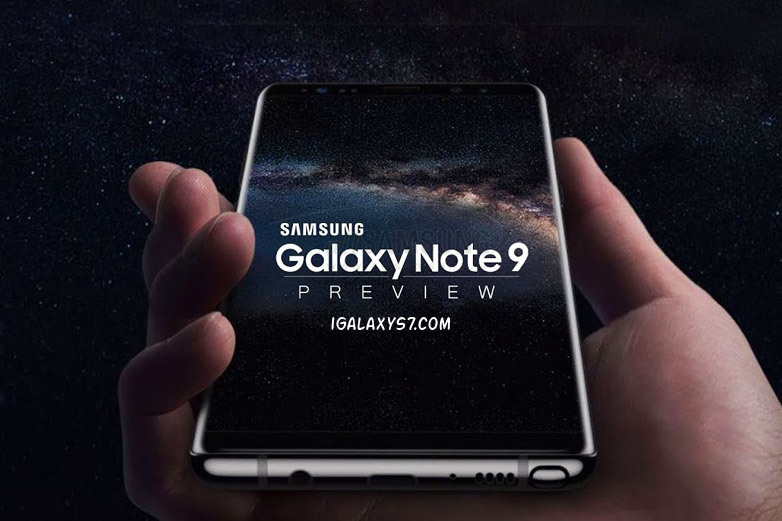 There are already plenty of rumours burning up on the web for upcoming Galaxy S9 and Note 9 flagships eg. What RAM, ROM, display, Camera features, Fingerprint, Positioning of keys, battery life etc. Here we will talk over all these and will try to bring a calculated guess for you guys. So, let's get started with top 5 rumours of Galaxy Note 9.
Samsung Note 9 will have 4k display resolution instead of 2k that we are seeing from past two years. Yes, Samsung will use a POLED display for upcoming Galaxy Note 9 which is highly rich in colours, contrast and probably one of its kind. The phone will have similar display panel as we have seen with Note 8 Infinity Display last year, but this time with 4k resolution. It will offer 18:5:9 aspect ration with wide viewing angles.
Galaxy Note 9 Display & Design Rumours:
In past few years, Samsung has done the remarkable job when it comes to display and design. They have moved from conventional LCD to AMOLED with their Galaxy S7 flagship and further improved it to WQHD+ Infinity display with Galaxy S8. The S8 and Note 8 features 2960 X 1440 pixels of resolution with 18:5:9 aspect ration. The new display is really amazing in colours, rich in contrast and that offers Samsung with an ability to have 80% display on the front panel. It's 2k18 and there's huge possibility that Samsung might bring 4k Resolution to Samsung Note 8 smartphone.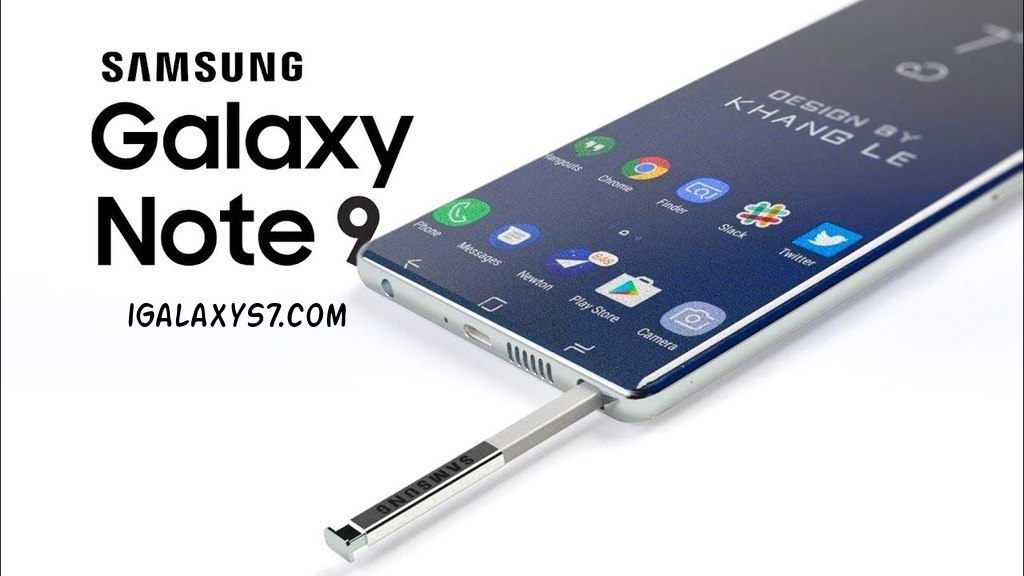 What to expect from Galaxy Note 9 Design?
The design will remain pretty same as Note 8, we might bigger Note smartphone this year.
** More display to body Ration: The S8 has 80% display on the front screen which is 18% larger than S7. This year as well Samsung may improve it to 90% with Note 9, that means we may see a minimal bezel phone.
** We may not have 3.5mm Jack: Samsung has already removed the physical home button last year and we might the Galaxy Note 9 phablet will not sport 3.5 mm audio jack from now. However, the Galaxy S9 will still have it. Note 9 is the first ever Samsung phone who is gonna miss it. But surely Samsung will be having something out of the box for music lovers. We will let you know about that sooner.
No New Design with upcoming Note 9 flagship:
Samsung's upcoming smartphone Galaxy Note 9 will be quite similar to what we have seen last year with Note8. Although there is the huge number of leaks and designs coming every day. But the thing is Samsung is gonna cut huge cost on manufacturing with sticking with Note8 design with few tweaks. This might be not the happiest news Samsung fans wanna hear but yes those who still sticking with Note9 are going to be really amazed by seeing what Samsung have inside the box. It's going to be a 6.3-inch device with really amazing AMOLED display, powerful processor and new camera specs on board.
Samsung Galaxy Note 9: Full Specifications
Its just couple of months form Note 8 release and predicting Note 9 specs might not be the best time as nothing can be sure. We still have a couple of months to see the Galaxy Note 9 launch. But as of now rumors and leaks are making the buzz in Samsung's fans. So, we have gone through all the database and leaks. Here we came up with most possible specification list for upcoming Samsung Galaxy Note 9. The Note9 will be one of the finest phablets of 2k18. It will come up with 8GB RAM, Upgraded Octa-Core chipset, and GPU. Samsung is also working on an AI unit for Note9 flagship. As we have seen companies like Apple and Huawei have already started developing NPU (Neural Processing Unit) which will optimize Smartphone behavior with neural learning. We will talk about its details below. Now, let's take a look at the specs of Galaxy Note 9 here:
Galaxy Note 9 Specs Table
Model
Samsung Galaxy Note 9
Display
6.4 inch POLED Display
4k Resolution, ~571 ppi
Corning Gorilla Glass
RAM
6GB, 8GB RAM
Processor
Exynos 9810, Snapdragon 845
Octa Core, Adreno, NPU (AI processor)
Memory
64 GB, 128GB + Micro SD up to 256GB
Primary Camera
12MP (f/1.6) + 12MP (f/2.4) Dual Camera
OIS, phase detection autofocus, 2x optical zoom, LED flash
Secondary (Front facing)
8 MP, f/1.6, autofocus, 1440p, dual video call, Auto HDR
Features
Geo-tagging, touch focus, face/smile detection, Auto HDR,
panorama, simultaneous 4K video and 9MP image recording,
Protection
IP68 Dust & Water Resistance
Connectivity
Wi-Fi 802.11 a/b/g/n/ac, dual-band, Wi-Fi Direct, hotspot
Bluetooth 5.0, A-GPS, GLONASS, NFC, BDS, GALILEO
USB Type-C 3.1, S-Pen (expected)
Colors
Midnight Black, Maple Gold, Orchid Gray,
Deep Sea Blue, Star Pink (Taiwan only)
Battery
3500 mAh non-removable
So, above we have seen some really high-end specs of upcoming Samsung Galaxy Note 9. Although the phone is still under manufacturing and has months to go. We can consider it as a beast Smartphone.
Samsung Galaxy Note 9 Processor: Is Exynos 9810 is fast enough?
Samsung Exynos 9810 is the latest mobile processor produced by Samsung and recently announced in CES 2018. Probably upcoming Galaxy S9 and Note 9 flagship will run over Exynos 9810. Its build with Samsung 2nd generation FinFat 10nm process and will take lesser battery life enabling users to do more computing. Features of Exynos 9810 chipset are:
More battery life
Ultrafast LTE speed (up to 1.2 Gbps)
2.9 GHz clock speed
40% faster than Galaxy S8
Samsung will also have Qualcomm Snapdragon 845 CPU unit variant with S9 and Note 9. So, they need to have consistent performance and features across the globe regardless of what chipset they use.
Will Galaxy Note 9 will have facial ID detection?
Well, Samsung is working on it for past few months in order to develop an AI chip NPU (Neural processing unit) which will go into motherboard alongside with CPU and GPU. Through Artificial intelligent chip, your smartphone starts learning your behaviour and optimise the device to perform to its maximum capacity. Competitors like Apple, Huawei and OnePlus have already started with it. Even Face ID detection is already available with Apple iPhone X and few other flagship device. So, it is likely to see facial recognition technology with upcoming Samsung Galaxy Note 9 smartphone.
Samsung Galaxy Note 9 Price
Well, Samsung always tries to offer considerably good value to its users. When it comes to flagship phones, you may find the price a bit high but the phone you are going to hold in hands worths the cost. Let's come to Galaxy Note 9 price is expected to be in the range of $799 to $899 USD. We are going to have two variant of Note 9, 6GB RAM + 128GB internal will cost you $799 USD while for 8GB + 256GB internal memory variant you have to pay $899 USD. Below we have a country wise price table for upcoming Samsung Note 9 Smartphone.
Galaxy Note 9 Price Table:
| | | |
| --- | --- | --- |
| Country | Galaxy Note 9 Price (6GB) | Galaxy Note 9 Price (8GB) |
| Galaxy Note9 Price in USA | $799 USD | $899 USD |
| Galaxy Note9 Price in UK | 564 Pound |  635 Pound |
| Galaxy Note9 Price in India | 50999 INR | 57999 INR |
| Price in Australia | $990 AUD |  $1111 AUD |
| Price in Canada | $985 CAD | $1099 CAD |
| Price in Russia | 44992 Rubble | 50623 Rubble |
| Price in Dubai | 2934 Dirham |  3300 Dirham |
| Price in Japan | 87559 Yen |  98518 Yen |
| Price in South Korea |  851614 Won |  958199 Won |
Note: The Price mentioned above may vary a bit depending on your geographical presence and exchange rates at that time. 
Galaxy Note 9 Release date
Update: Samsung Note 9 is going to announce on August 9. Hold your breath, Samsung is always been unpredictable. Let's see together what Samsung have for us.
Samsung always launches their Note series phablet towards the end of the year. Last year they have launched the Note 8 in late August. This year as well there are many theories coming up through various tech giants like everyone is guessing it. As the phone is still in the manufacturing processes and Samsung is doing really great to make sure there will be no delay in launching one of the most anticipated flagship phones. All we can say that its expected to get launched in August as usual (finger-crossed). We are going to update you with all the latest updates and news of Galaxy Note 9 right here. So, stay tuned to us. If you got anything to say, just go ahead and leave a comment below. We would like to entertain you. 🙂