Update: As per February updates, Samsung is going to launch Galaxy S7 Smartphone prior to MWC. The phone is reported to get announce on February 21. The Galaxy S7 is going to have 5.1 inch SUPER AMOLED display with 1440 X 2560 pixel resolution.
So it's about a month from the launch of Galaxy S6 & Galaxy S6 edge and we have promising news for upcoming Samsung Galaxy S7. This time the news is coming from Korea that Samsung is preparing flexible display for upcoming Samsung Galaxy S7 and Note 5. Here we are going to talk more about this rumours and possibilities for Samsung Galaxy S7 display concepts.
For now this is now certain that Samsung will bring this foldable flexible display with Note 5 or S7 but I think it will more depends on the sales of Galaxy S6 as we know that last year Samsung has failed to meet its expectations. The Note 5 is going to release this year in September and will launch S7 in March. So, it will be great to see the sales numbers in few months and then we can predict it better than at present scenario. Let's see what kind of specs rumoured with Galaxy S7 foldable display portfolio.
Also See:  Complete specification of Galaxy S7 
Samsung Galaxy S7 display rumors
The Galaxy S7 is going to be a next generation Smartphone in the Galaxy S series and is rumored with some really decent high end specification. It is expected to bring some new ideas into mobile phone industry like, fast charging, highly optimized batteries, display and incredible design.
Check: Galaxy S7 vs. LG G5 comparison
So, this time news is coming from ETNEWS, Korea that Samsung has begun the production of Galaxy S7 display's and will meet its expected release in Q1 2016. According to the news, Samsung needs about 8 million display panels / monthly to bring the production.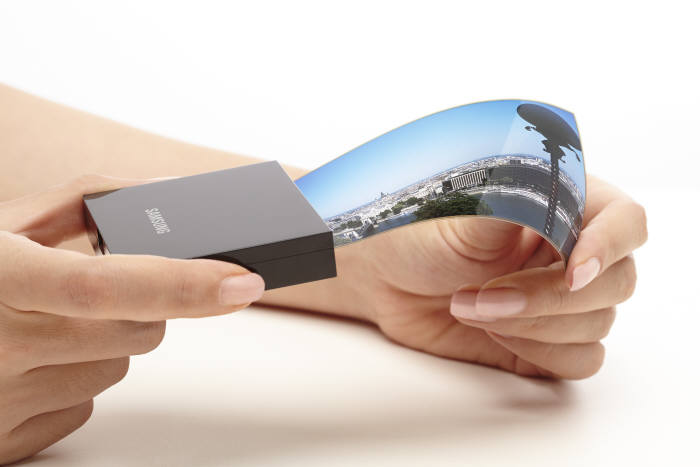 Expectation from Samsung Galaxy S7 display !
So, it's now quite clear that Samsung is now gearing up its portfolio and can add 2-3 high-end Smartphone's in till next year. It is also expected Samsung will launch S7 and S7 edge if sales of S6 will meet the expectations.
Galaxy S7 display will have Flexible OLED panel with having 4K resolution and about 700 ppi. These displays will be made of Polyimide which a generic polymer used to manufacture flexible display.
According to Rumors, LG another big fish in the tech world has already made it to LG G Flex 2 with incredible curved display and is highly popular Smartphone in the market when it comes to better design and concept. So, we can also see a flexible design from Samsung for sure.
For now I think let's wait for next updates and if you are really interested to know everything about Galaxy S7 then bookmark us because we are going to cover all the stories on S7.
Also See: